George Floyd Final Funeral Service Holds In Houston, To Be Laid next to his mom (photos)
Family and friends of George Floyd gathered in his hometown of Houston, Texas, on Tuesday to pay their last respects to the 46-year-old at his final funeral service which is taking place at the Fountain of Praise church led by Rev. Al Sharpton.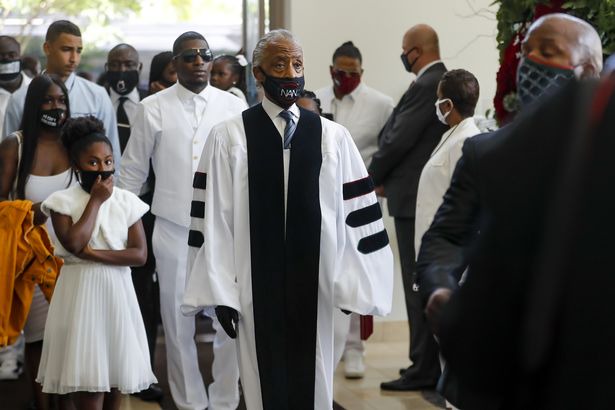 Among the guests at the funeral service are Sylvester Turner, Houston's mayor, Houston Police Chief Art Acevedo, Houston Texans player J.J. Watt, Congresswoman Sheila Jackson Lee, Jamie Foxx, Ne-Yo, Channing Tatum , and Floyd Mayweather, the boxer, who covered the family's funeral costs.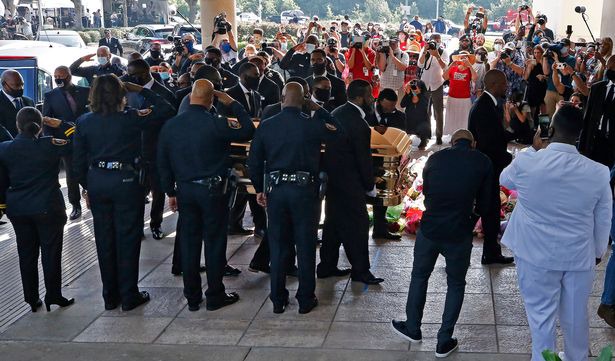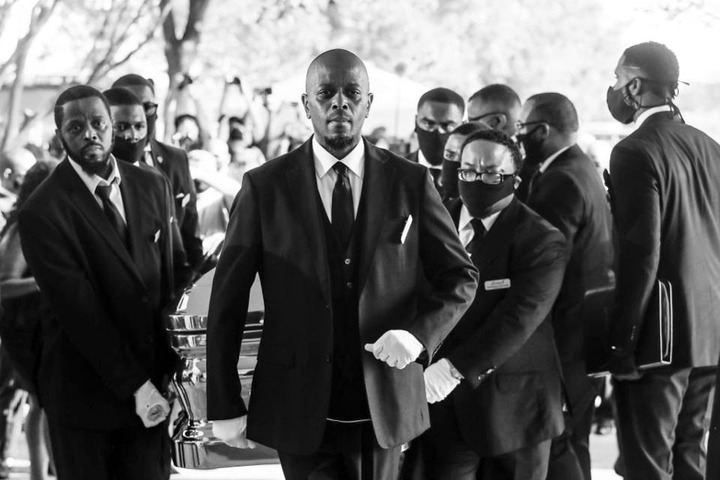 Democratic presidential nominee, Joe Biden gave a message via a prerecorded video saying…
"As I have said to you privately, I know you will never feel the same again," Biden told the Floyd family. "Unlike most, you must grieve in public. It's a burden, a burden that is now your purpose to change the world for the better in the name of George Floyd."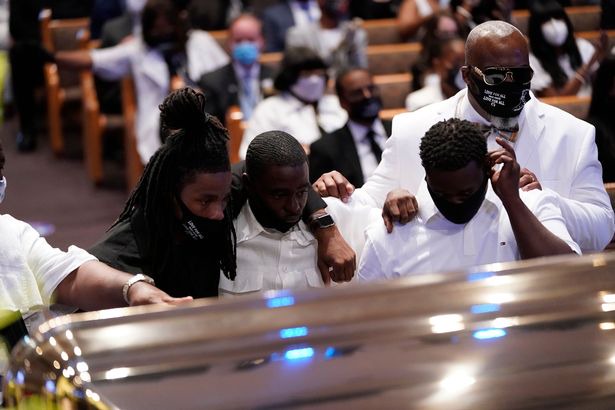 Houston Mayor Sylvester Turner announced at the funeral for George Floyd that he will sign an executive order that bans choke-holds in the city.
"In this city, you have to give a warning before you shoot," Turner said. "In this city, you have a duty to intervene."
Congresswoman Sheila Jackson Lee who also spoke at the funeral service said:
"I want to acknowledge those young marchers in the streets. Many of them could not be in this place. They are black and brown, they are Asian. They are white. They are protesting and marching. And I'm saying as a momma, 'I hear your cry.' That is what George Floyd wanted us to know."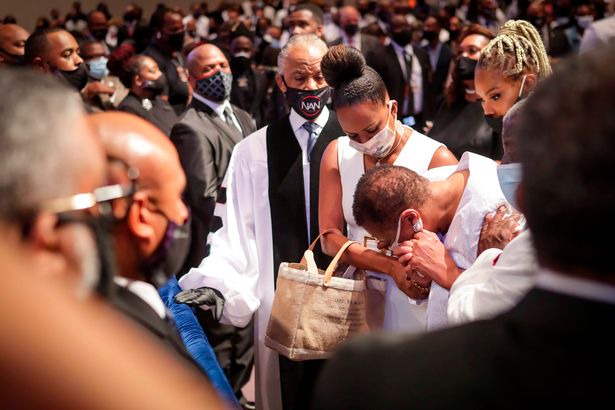 Lee said she is unable to remove Floyd's last words "I can't breathe" from her head. But the congresswoman said his death served a purpose.
"His assignment turned into a purpose," she said. "And that purpose was heard around the world. There are people rising up that will never sit down until you get justice."
Mr. Floyd, who was killed two weeks ago by a Minneapolis police officer who knelt on his neck during his arrest will be laid to rest next to his mother, Lacendra, known as "Cissy", at Houston Memorial Gardens in Pearland.
Memorial services were also held last Thursday in Minneapolis and on Saturday in North Carolina.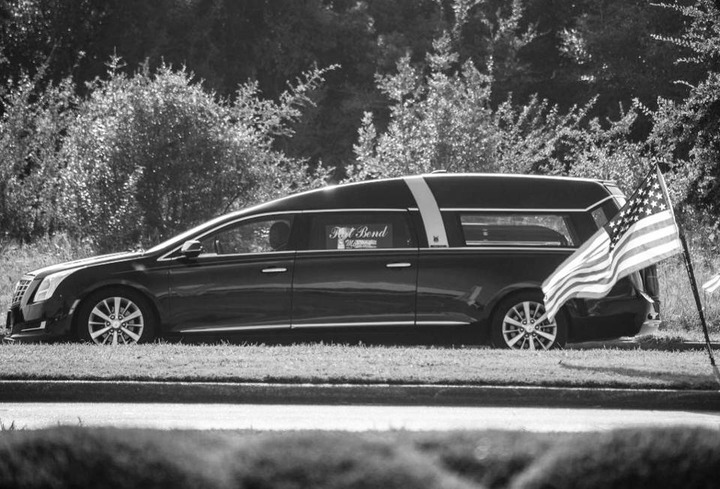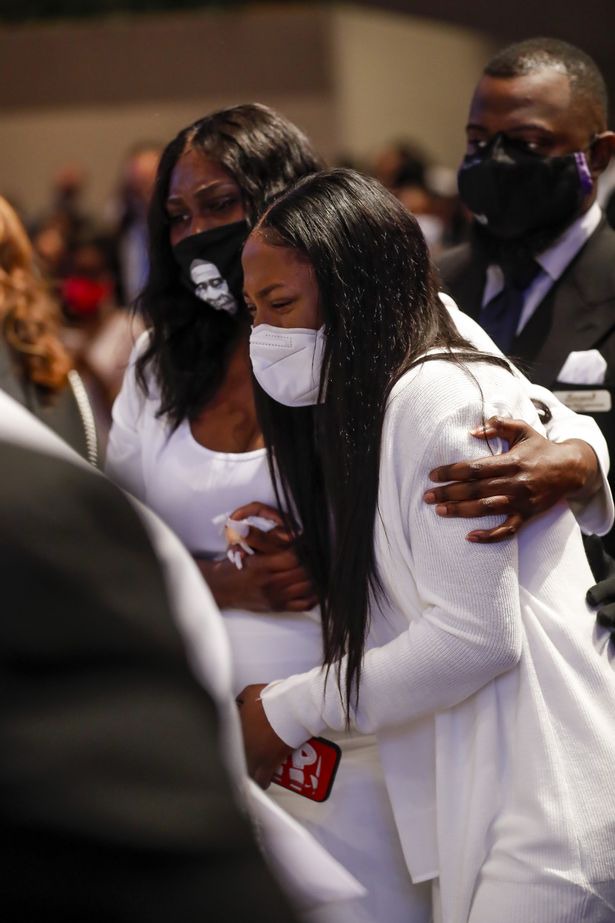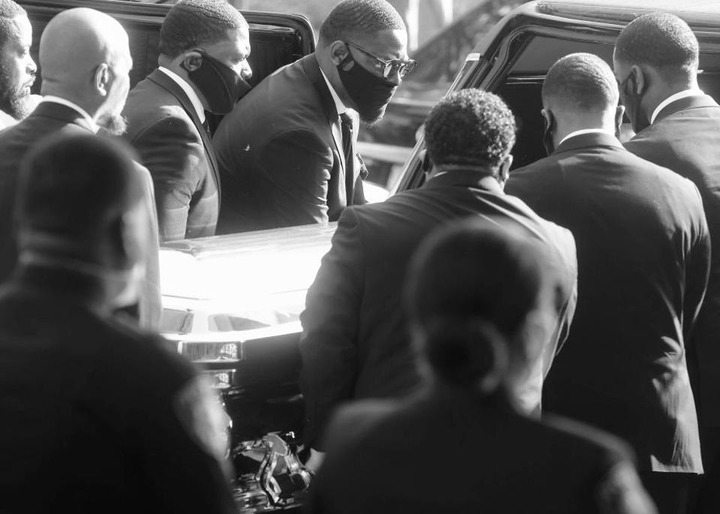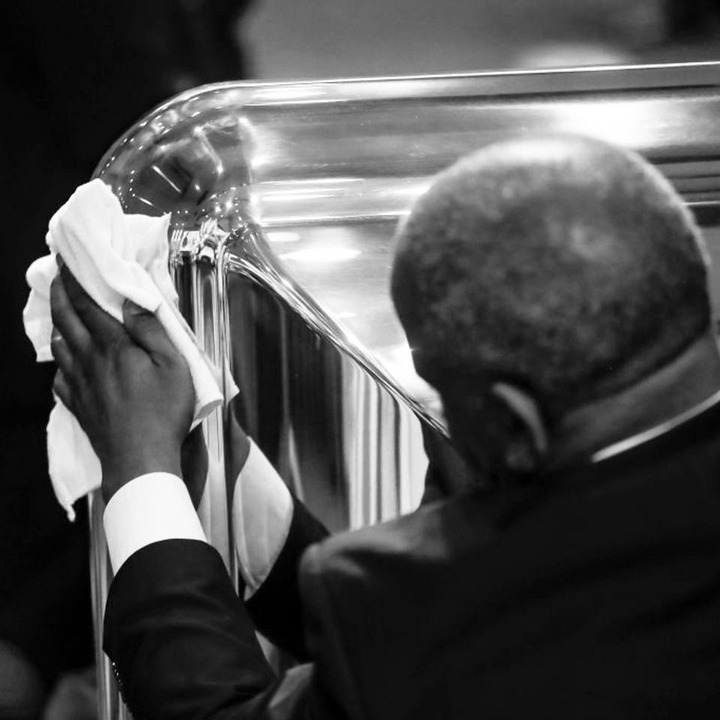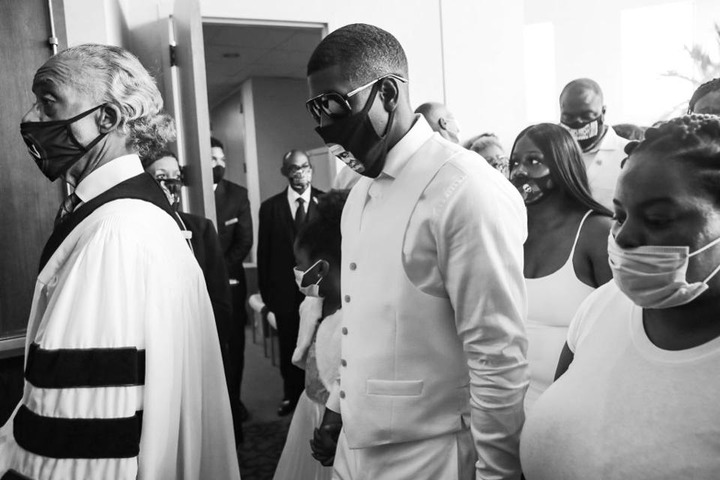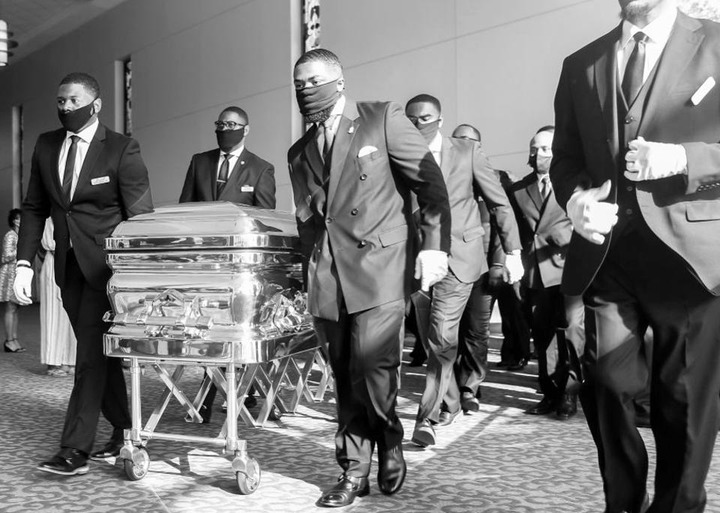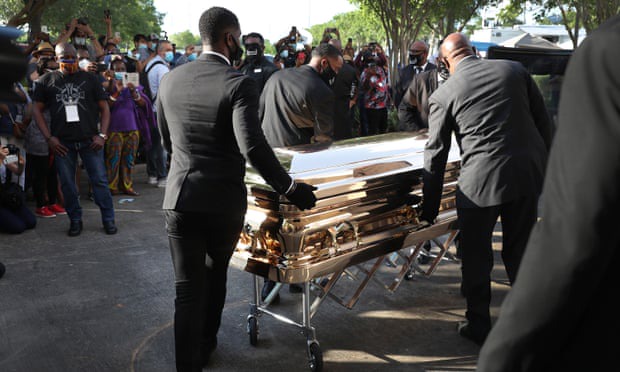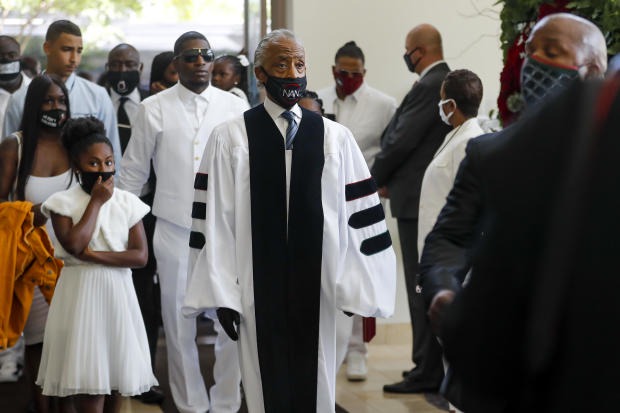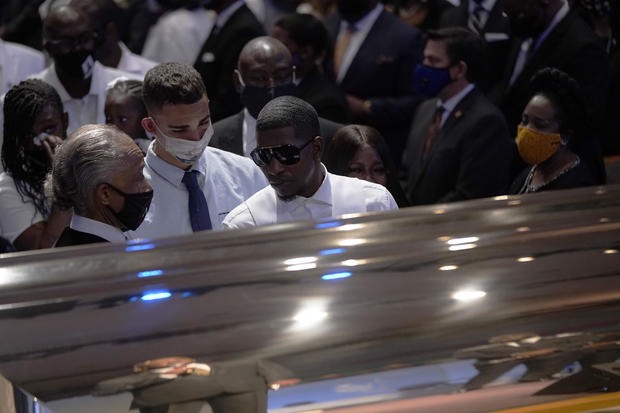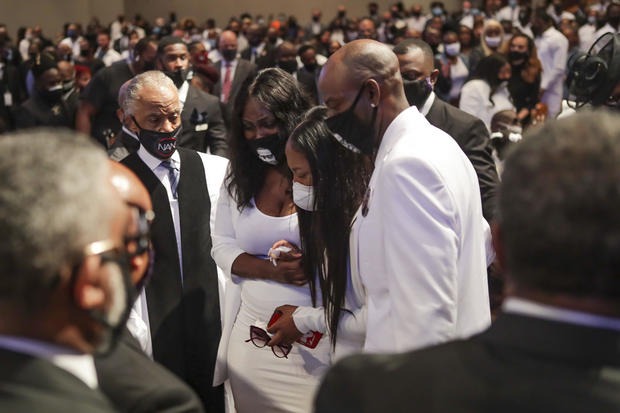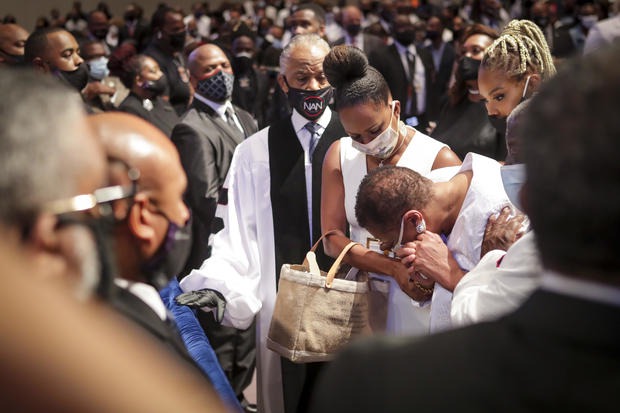 BBNaija2021: See all the female housemates (Photos)
See all the female housemates (Photos)
---
The total number of housemates for this year's edition are 22; 11 male housemates and 11 female housemates.
Upon introduction, the excited ladies all expressed their readiness to give in their best during this period of time as they hope to entertain their fans to the fullest.
Nigerians on their part have already begun to scramble for their favorite housemates.
Undoubtedly, determination and success are written on the faces of these ladies.
Therefore here are all the female housemates for the BBNaija show season 6 tagged 'Shine Ya Eye':
MARIA 
ANGEL 
PEACE 
BEATRICE 
JACKIE B 
TEGA 
ARIN 
LIQUOROSE 
PRINCESS
BBNaija2021: Disappointed Male Housemates Snubs Female Housemates (Photos)
Disappointed Male Housemates Snubs Female Housemates
---
The male housemates of the 6th edition of the BBNaija reality show are high disappointed by the looks of their female housemates.
Angel was the first female housemate to be introduced into the house and was greatly snubbed.
The 21-year-old Akwa Ibom lady entered the house to a sad looks on the faces of the male housemates.
There was no show of excitement and reluctantly showed her where to sit down.
The Akwa Ibom housemate reveals that, she's a writer and she then described herself as being bossy. She also has 11 tattoos.
Peace, who followed after Angel, also got the same treatment.
Is this the prank the guys have planned to play on the female housemates???
Don't get it twisted, let's see how it will all play out.
BBNaija2021: See The First Five Females To Grace The House (Photos)
BBNaija2021: See The First Five Females To Grace The House
---
The 6th edition of the Big Brother Naija reality show kick off yesterday, 24th July 2021, and it was tagged "Shine Ya Eye".
The reality show started by the revealing of 11 male housemates into the Big Brother house.
However, we are now witnessing the unveiling of the remaining housemates as it is taking place today, 25th July 2021.
So far, five beautiful ladies have been introduced into the Big Brother house, also known to me as the house of cameras.
From what am seeing, the female housemates are definitely full of vibes and are fully ready to light the house up for the 3 months period.
The moment is here, see the first five female housemates to grace 6th edition of the BBNaija reality show:
Peace
Angel
Tega
Arin
JACKIE B