George Floyd Final Funeral Service Holds In Houston, To Be Laid next to his mom (photos)
Family and friends of George Floyd gathered in his hometown of Houston, Texas, on Tuesday to pay their last respects to the 46-year-old at his final funeral service which is taking place at the Fountain of Praise church led by Rev. Al Sharpton.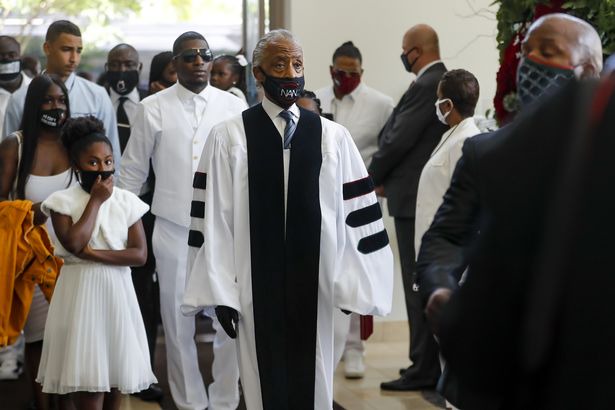 Among the guests at the funeral service are Sylvester Turner, Houston's mayor, Houston Police Chief Art Acevedo, Houston Texans player J.J. Watt, Congresswoman Sheila Jackson Lee, Jamie Foxx, Ne-Yo, Channing Tatum , and Floyd Mayweather, the boxer, who covered the family's funeral costs.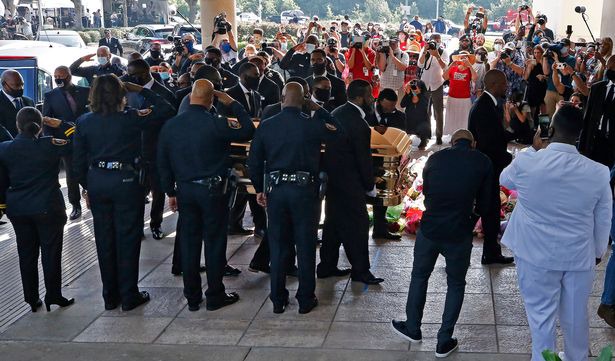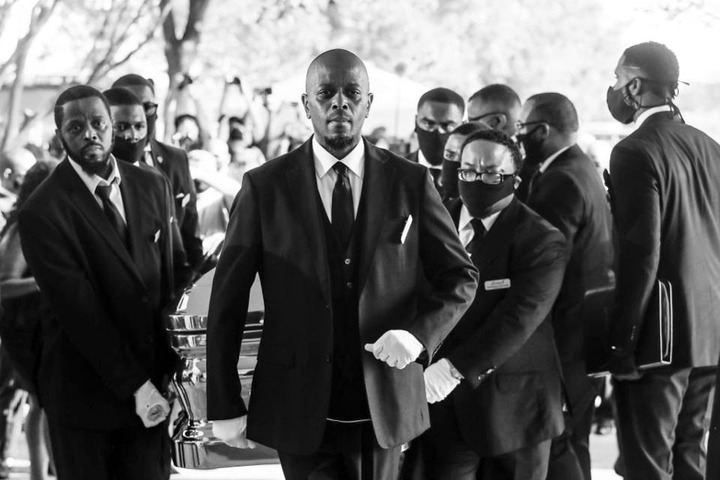 Democratic presidential nominee, Joe Biden gave a message via a prerecorded video saying…
"As I have said to you privately, I know you will never feel the same again," Biden told the Floyd family. "Unlike most, you must grieve in public. It's a burden, a burden that is now your purpose to change the world for the better in the name of George Floyd."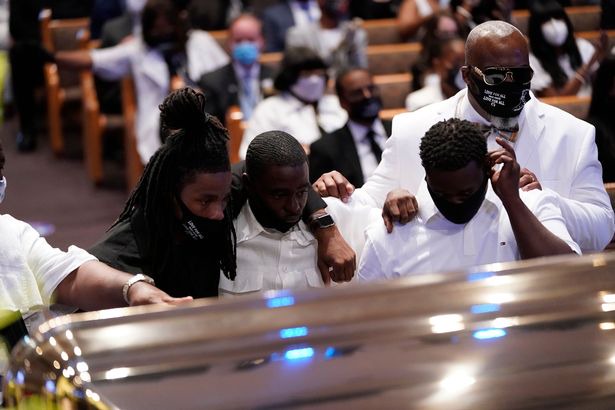 Houston Mayor Sylvester Turner announced at the funeral for George Floyd that he will sign an executive order that bans choke-holds in the city.
"In this city, you have to give a warning before you shoot," Turner said. "In this city, you have a duty to intervene."
Congresswoman Sheila Jackson Lee who also spoke at the funeral service said:
"I want to acknowledge those young marchers in the streets. Many of them could not be in this place. They are black and brown, they are Asian. They are white. They are protesting and marching. And I'm saying as a momma, 'I hear your cry.' That is what George Floyd wanted us to know."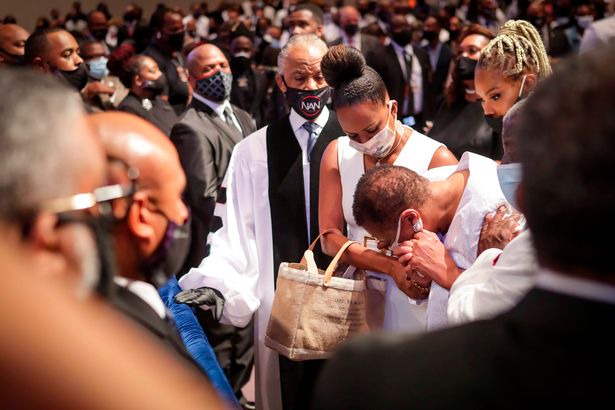 Lee said she is unable to remove Floyd's last words "I can't breathe" from her head. But the congresswoman said his death served a purpose.
"His assignment turned into a purpose," she said. "And that purpose was heard around the world. There are people rising up that will never sit down until you get justice."
Mr. Floyd, who was killed two weeks ago by a Minneapolis police officer who knelt on his neck during his arrest will be laid to rest next to his mother, Lacendra, known as "Cissy", at Houston Memorial Gardens in Pearland.
Memorial services were also held last Thursday in Minneapolis and on Saturday in North Carolina.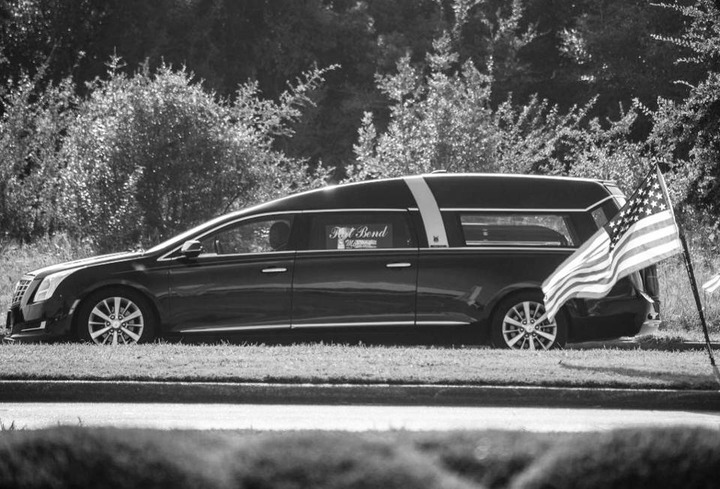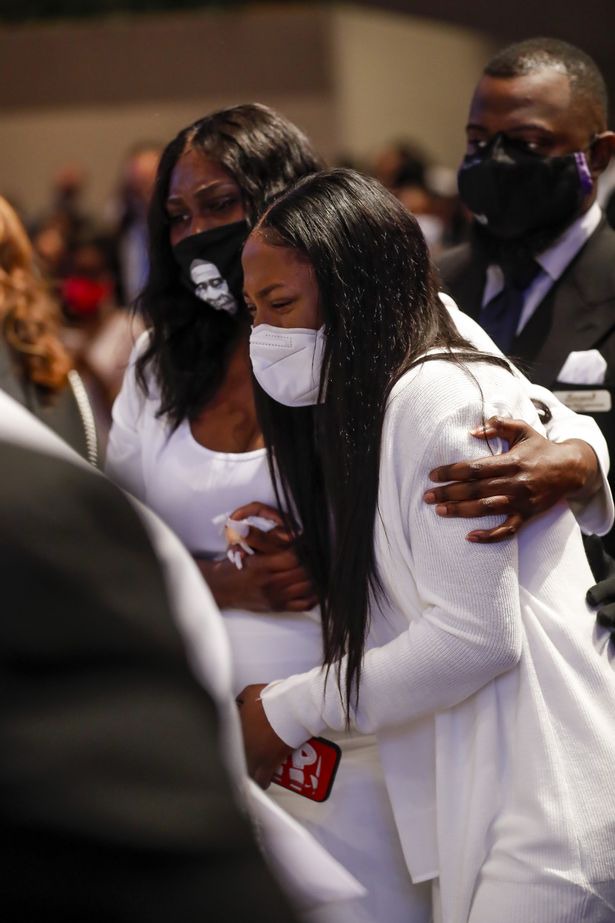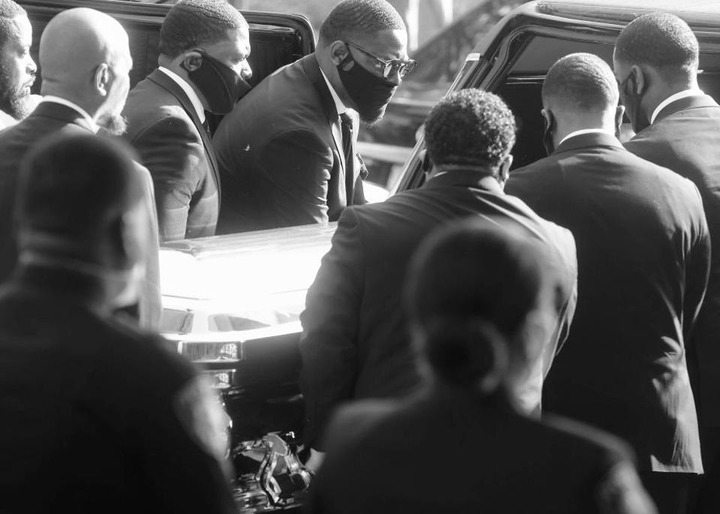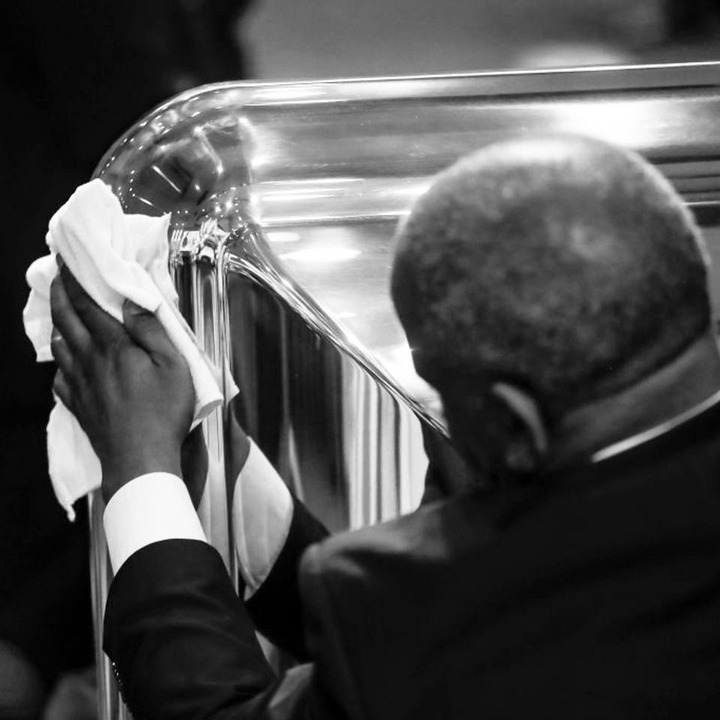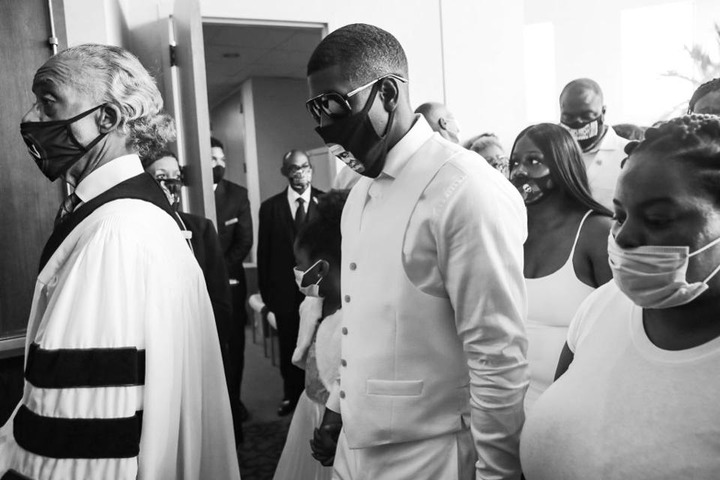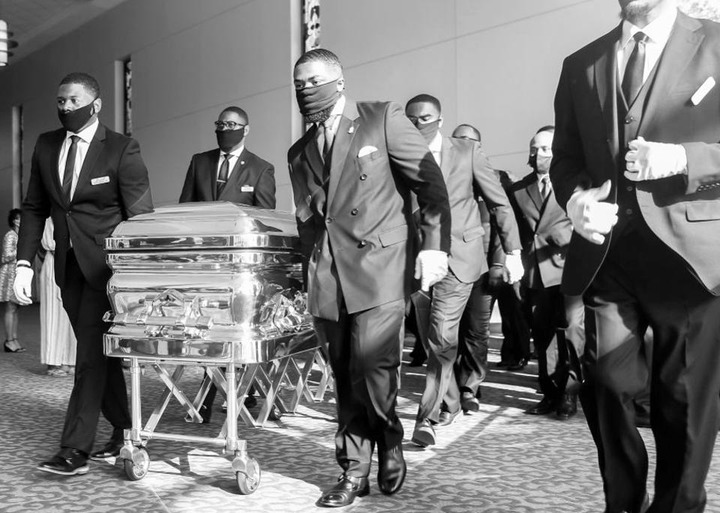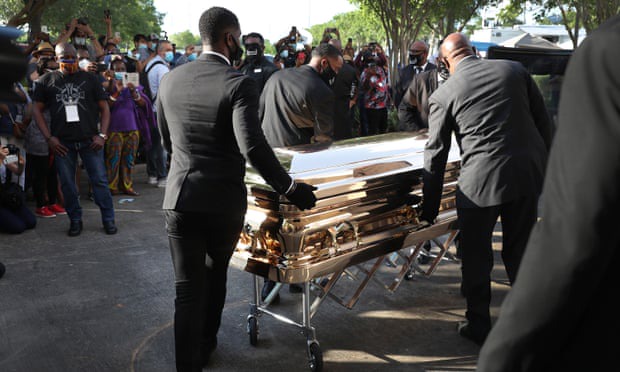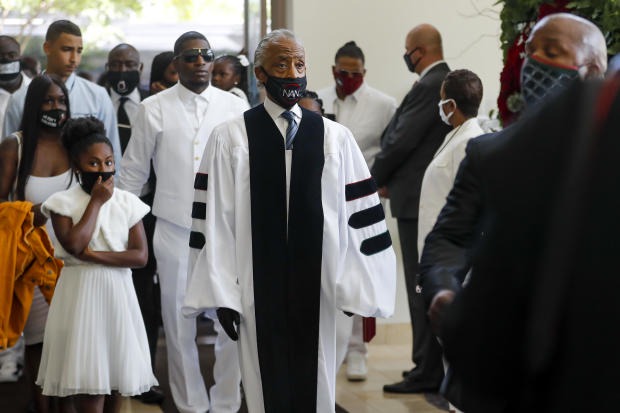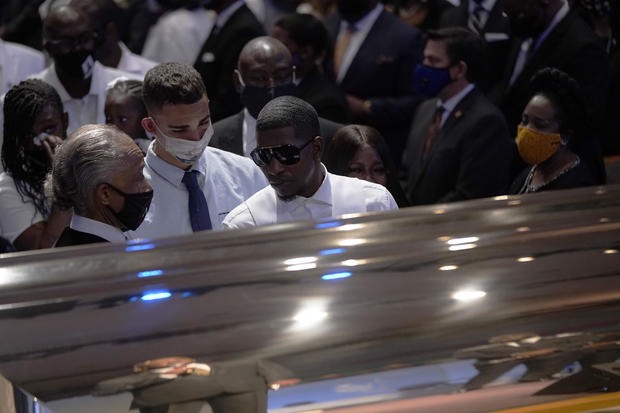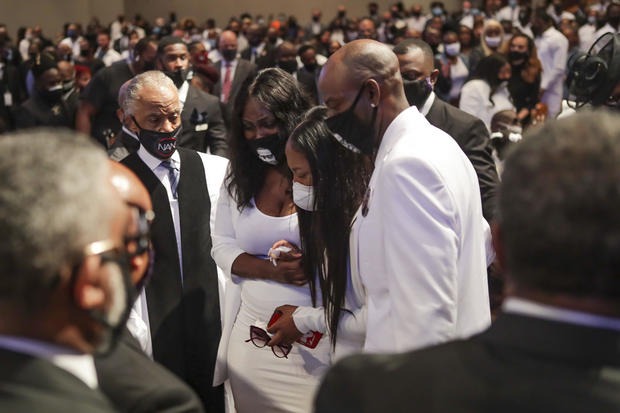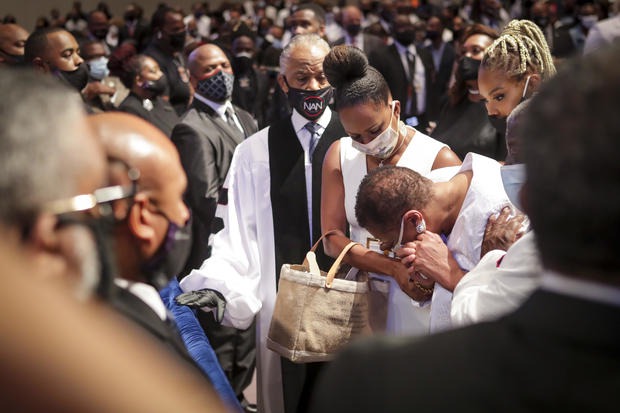 Birdman & NBA YoungBoy Set To Release A Joint Mixtape Titled "From Tha Bayou" This Week
Birdman & NBA YoungBoy Set To Release A Joint Mixtape Titled "From Tha Bayou" This Week
---

Recall, Birdman has previously said that he believes that NBA YoungBoy is set to become "the biggest rapper," but reactions to this news have been a mixed bag.
He's repeatedly praised NBA YoungBoy and the rapper's superstardom and it seems that this week, Birdman has a surprise for fans.

Lousiana icons like Master P and Birdman have taken YoungBoy under their wings and often, they have spoken about his talents in interviews.

YoungBoy has been declared to be the next huge artist to hit the industry, however, there does seem to be an ongoing controversy with YouTube and recently, YoungBoy's videos were removed from the platform.

Hours ago, Birdman surprised Hip Hop fans with an announcement on his Instagram page after he wiped everything clean aside from one image of an album cover.

The photo shows Birdman and YoungBoy's likenesses merged together and it looks as if we're getting a new mixtape by the two this week. "FROM THA BAYOU #STUNNA and TOP this FRIDAY 12/3 NEVA BROKE AGAIN #RICHGANG," Birdman penned in the caption. Fans have already begun weighing in on what to expect with From Tha Bayou and responses have been fairly mixed.

Meanwhile, there were talks of Birdman and YoungBoy dropping this precise record back in 2018. It's unclear if this has been updated, but we previously wrote about that announcement. Check out Birdman's post below and let us know if you're excited about this one.
Fans Wants A Megan Thee Stallion & Adele Collab After Dancer Clips Trend
Fans Wants A Megan Thee Stallion & Adele Collab After Dancer Clips Trend
---

It seems people wants to hear "Megan Thee Stallion & Adele Collab," quickly!
It's exciting to know that fans are pushing to make a collaboration between the English songstress and H-Town Hottie, Megan Thee Stallion happen.

Just last week, social media began buzzing with edited videos of the "Freak Nasty" rapper and her famous friend.

"How come Adele never has any backup dancers?" the initial tweet asks. If you've ever listened to a ballad by the 33-year-old ("Chasing Pavements," or "Someone Like You," perhaps?) you'll know that this is something of a silly question. Of course, Twitter users love to troll, so it wasn't long before the responses began rolling in.

"Really Thulani? Are you okay?" one person replied, along with a video of a group of women in heels and mini skirts throwing it back to Adele's "Rolling in the Deep." Other quote tweets saw viral dancing clips dating back years, perfectly layered with the "I Drink Wine" artist's classics. Beyoncé's Beychella performance synced to "Send My Love (To Your New Lover)" had a lot of people laughing, but it seems most people fixated on a certain video of Thee Stalli's.

Megan can be seen on stage with her dancers, shaking her booty to the choreography for "Body," but instead of her track, we hear 2015's "Water Under the Bridge." Nearly 350,000 people have liked the initial clip that was shared on November 24th, and since then, more edits have appeared. Check them out below.

Do you think that it's time for Adele and Megan Thee Stallion to hit the studio? Let us know.
Barbados Official Declares Rihanna A National Hero
Barbados Official Declares Rihanna A National Hero
---

The singer attended a ceremony with the Prince of Wales as Barbados finally cuts ties with the British.
She had been bestowed several honors from her home country, and Rihanna is adding yet another to the growing list of accolades.The international superstar was once again at home in Barbados for another celebration—this time to witness the island country cut ties with the British as it declares itself a Republic.

Prime Minister Mia Mottley not only met with the Prince of Wales during the day but during a ceremony, she recognized Rihanna as the country's National Hero of Barbados.

The event took place in Rihanna's hometown of Bridgetown and Prime Minister Mottley stated, "May you continue to shine like a diamond and bring honor to your nation by your works, by your actions." Of course, that was a nod to the singer's hit track "Diamonds" which was released back in 2012.
The Fenty mogul was in attendance and was also in Barbados to see the swearing-in of the country's new president, Governor-General Dame Sandra Mason. Now that the Queen is no longer the head of state, Barbados will see new changes implemented in the years to come. Back in 2018, Rihanna was also given the title of Ambassador Extraordinary & Plenipotentiary of Barbados where she holds the responsibility of helping drive tourism and investment to her native country.
Check out a snippet of Prime Minister Mottley's speech below.
View this post on Instagram