Beyonce and Jay-Z pictured for the first time since lockdown
Power couple, Beyonce and Jay-Z have been pictured for time since the lock-down as they made a family trip to the Hamptons on Friday.
The 38-year-old singer and the 50-year-old rap mogul were seen disembarking from their private jet on Long Island's East Hampton with their oldest daughter Blue Ivy, eight, and their twins Rumi and Sir, both three.
The couple had masks on, while members of their entourage went mask-free for the trip.
See more photos below: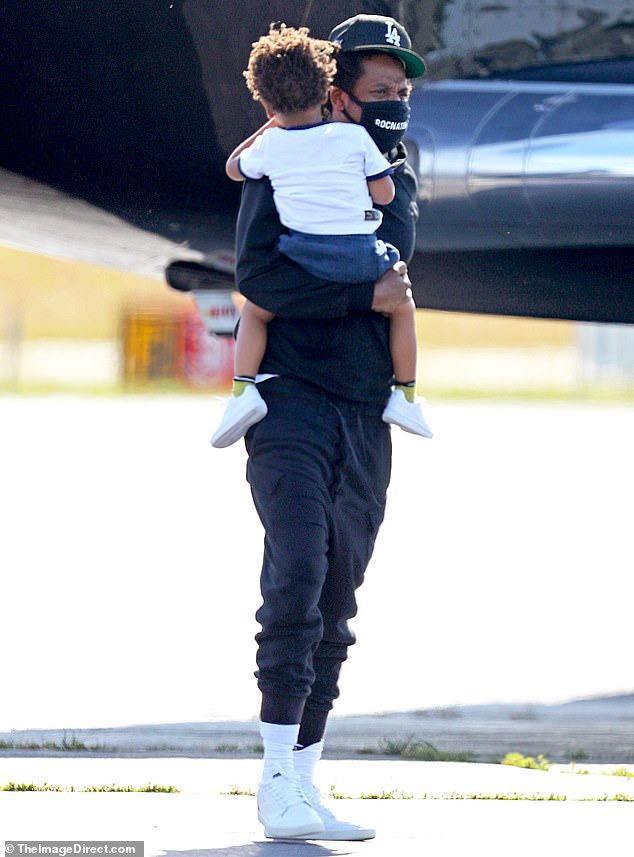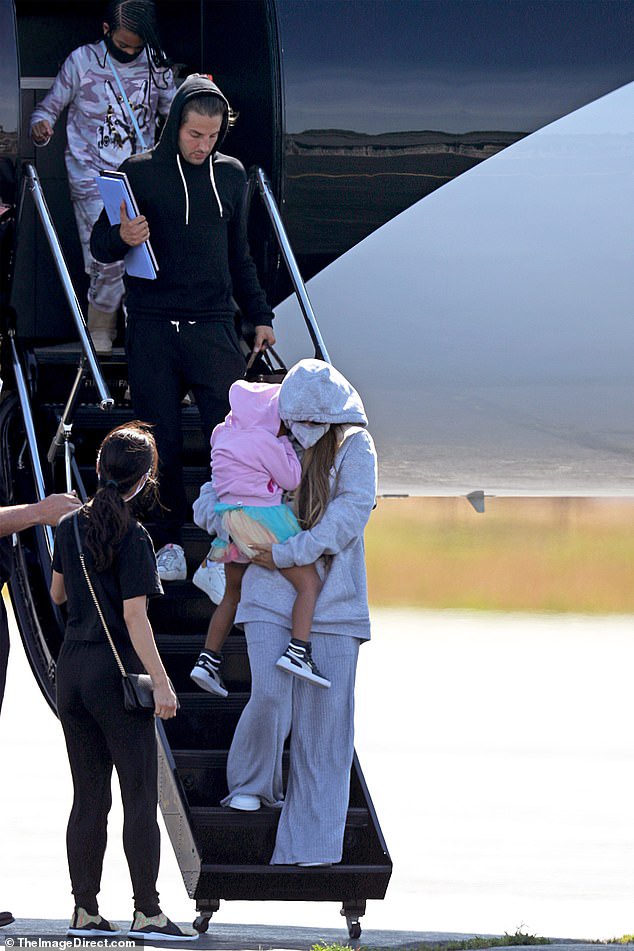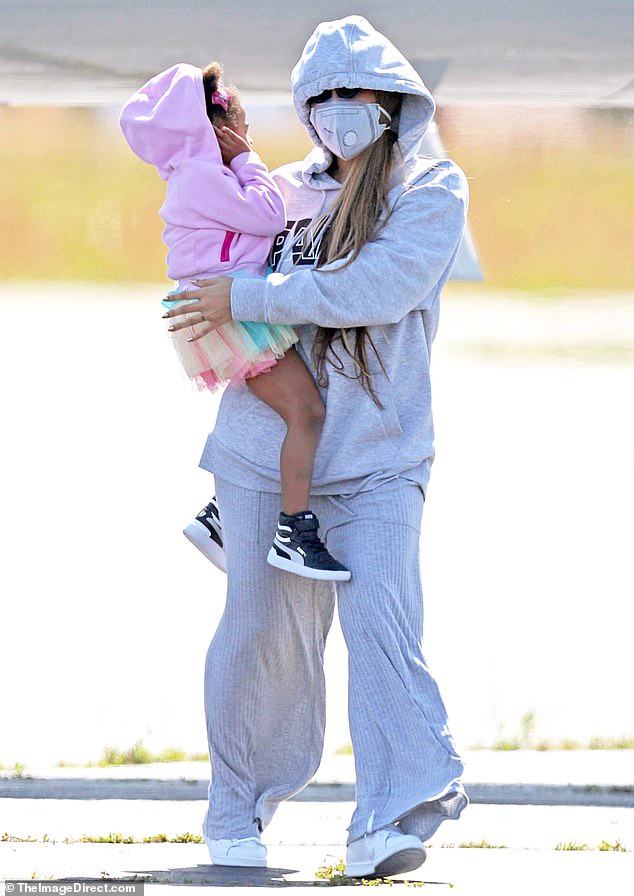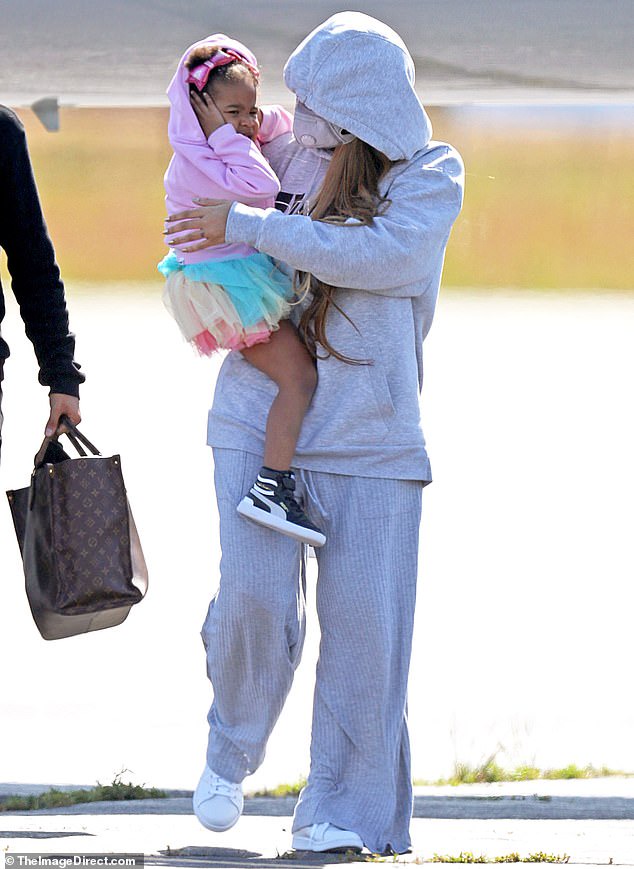 Tiwa Savage Sextape With Boyfriend Finally Leaked (Full VIDEO)
Tiwa Savage Sextape With Boyfriend Finally Leaked (VIDEO)
---

Tiwa Savage Sextape video is finally out oo!! 
Remember, Tiwa Savage once revealed someone was trying to blackmail her with her sextape which was mistakenly posted on Snapchat.
The blackmailer has already saved the video before it was deleted immediately by tiwa savage boyfriend.
After the release of the video yesterday, it now clear that tiwa savage kept to her pan of not paying the blackmailer.
For all of those doubting, See the cloth she's wearing in this photo below and compare it with the one she's wearing in the video.
Watch The Video Below:
Meek Mill Declares He Is "Looking For BIA"
Meek Mill Declares He Is "Looking For BIA"
---

Meek Mill didn't reveal why or for what, after he declares he is looking for BIA.
BIA rose into stardom after "Whole Lotta Money" and its remix featuring Nicki Minaj.
And despite criticism about her Met Gala look and supposedly underwhelming BET Hip Hop Awards "Whole Lotta Money" performance, BIA has taken it all within stride and has clearly caught the attention of some of her peers in the rap game.
Nicki Minaj blew Drake's cover a couple of months ago after she revealed that the Toronto rapper had allegedly been texting her all night asking about BIA and now Minaj's ex, Meek Mill, has made it clear he's interested in linking up with her.
Fans obviously jumped to the thought that Meek is romantically interested in BIA but it was pointed out that on the ASAP Ferg-assisted "Me (FMW) you can hear the classic Lil Jon "BIA BIA" sample. Meek's tweet, combined with the "BIA BIA" sample, have led fans to believe that a possible remix between the "Dreams & Nightmares" rapper and BIA is on the way.
Check back to SKINNYGIST.COM for a possible collaboration and in the meantime, let us know if you'd be excited for a potential Meek Mill x BIA record in the future.
Coi Leray Blows Hot For Being Called A "TikTok Artist"
Coi Leray Blows Hot For Being Called A "TikTok Artist"
---
Coi Leray finally blows hot at fans for calling her a "TikTok artist" while show more love to BIA.
The rapper has been having a difficult time shutting up the haters. She understands that the hate is unwarranted, but it has shown to be overwhelming, because Coi Leray shared a note about how she's fed up with all of the negative comments she got last week.
As the criticism continues, Coi has been labeled a "TikTok artist" by some of her haters, but that's not a term that she would necessarily associate with. Instead, she wants to be called a "Billboard artist," because all of her songs are hits.
Coi Leray Tweeted that;
"Believe it or not, I make hits,"

"Been a great year …. Wait until y'all hear this twinnem remix it's over."
Somebody Tagged her a "TikTok artist" then she replies saying…
"Tik tok artist goes straight to billboard every time so call me a billboard artist whenever you wanna throw tik tok in there. I did it with out an album."